November: Preorders and release date!
---
Hello, everyone! Lead dev Els here with your November update on Retrace! It's quite a big one!

First off, I want to say a huge thank you to everyone who pre-ordered so far! Your support means the world to us. You're probably wondering something like, "When will I actually get the game?", so I'm excited to say I have an answer! The release date for Retrace can finally be officially announced! It's ...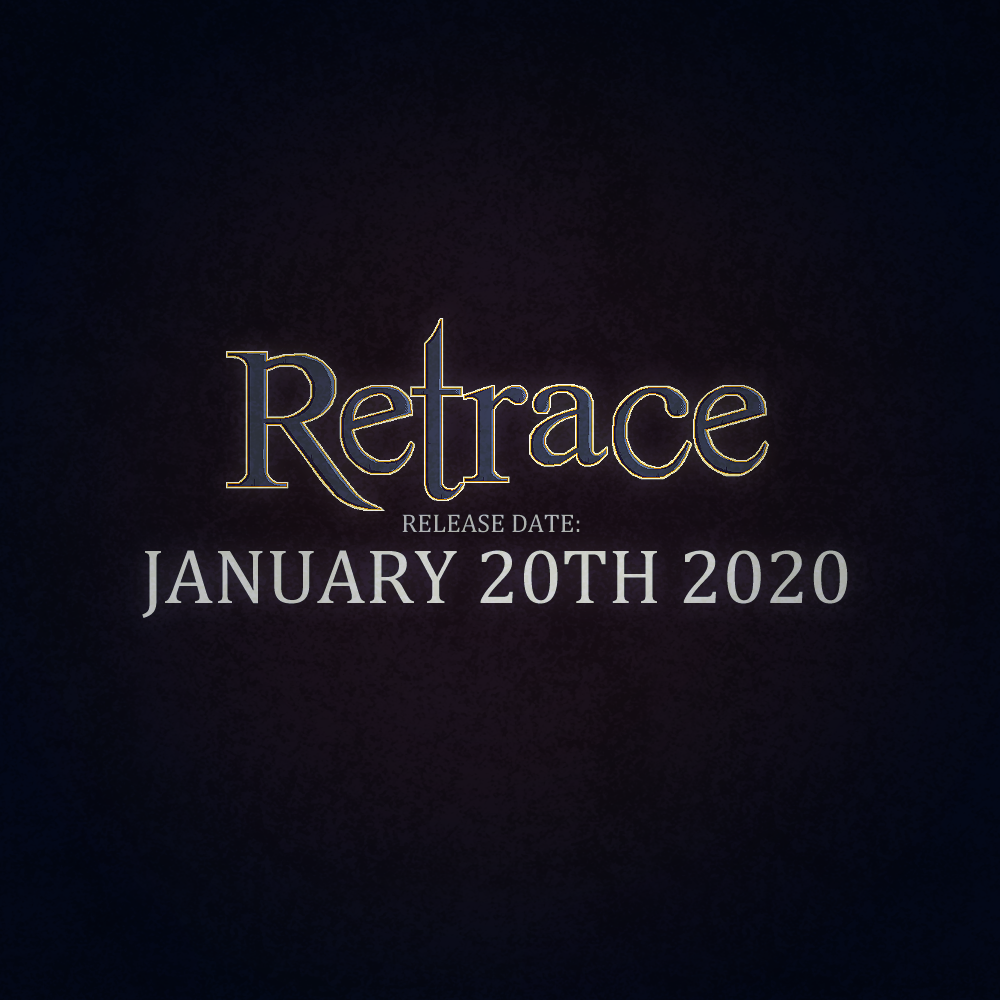 January 20th, 2020! Whoa!
You'll notice we're also now open for preorders! Preordering here will give you an itch key. If you'd like to preorder a Steam key, you can do so at bit.ly/retracepreorder.
We're also offering a bulk discount for sets of 5 keys, and for those, you'll be able to choose between Steam keys. Got three friends who use Steam and two who prefer DRM-free? No problem!
There's a few reasons for that date. In the first instance, we really wanted to release in October because it's a spooky game and it seemed appropriate. But it became clear that in order to do that, we'd have to crunch quite significantly, and I wasn't willing to put the team through that, nor to risk releasing the game too early and having it be buggy or unpolished. But the thing is, as I'm sure everyone reading this already knows, all the big studios release their games in November and December. Simply put, no-one's going to have time to play or review Retrace when they've got all those big games to get through. So, we're going to take our time and make a really wonderful and polished game for you to enjoy in January, when everything's settled down. I know it might seem like a long wait (trust me, it's a long wait for me, too), but it will definitely be worth it.

During that time, we'll be playtesting the game over and over, making sure everything's perfectly polished and bug free, plus finishing up the CGs. We're even going to post some sneak previews of those in the next two months, so keep an eye out for those. They're amazingly beautiful!

I can also confirm that you'll be able to purchase the soundtrack by harmonicblend when the game releases! Trass and the team did an incredible job, so be sure to pick it up! You can actually listen to the vocal opening theme on YouTube right now! Usachii's passionate singing still makes me tear up.


As always, be sure to follow us on Twitterfor the latest news, dev threads and more!